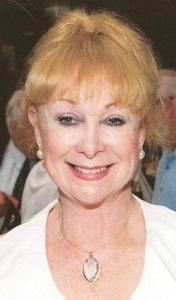 Hello friends and supporters, welcome to the Big Brothers Big Sisters of Rockland Home page informing you of our objective:
Big Brothers Big Sisters pairs a child at risk with a role model and starts something incredible – a one-to-one relationship built on trust and friendship that can blossom into a future of unlimited potential… Because the children who have someone to confide in and to look up to, do better in school at home and at a time in their lives when even small choices can change the course of their future! The "Littles", as they are known, are also more likely to avoid violence and substance abuse.
Quick Facts:
Big Brothers Big Sisters of Rockland County
Impacting Children in need for life…
Here's the proof:
National research has shown that positive relationships between Littles and their Bigs have a direct and measurable impact on children's lives.
By participating in our programs, Little Brothers and Sisters are:
more confident in their schoolwork performance
able to get along better with their families
46% less likely to begin using illegal drugs
27% less likely to begin using alcohol
52% less likely to skip school
Here's How Big Brothers Big Sisters of Rockland works:
Big Brothers Big Sisters of Rockland County helps at risk children beat the odds. Through the generosity of a variety of funding sources including individual donors, corporations, governmental entities and foundations, we have the resources necessary to carry out our mission, which includes conducting background checks on volunteers to ensure child safety. Donor support also allows us to provide ongoing support for children, families and volunteers to build and sustain long-lasting relationships that are key to successful mentoring. Big Brothers Big Sisters is proven by independent research to improve children's odds for succeeding in school, behaving nonviolently, avoiding drugs and alcohol and breaking negative cycles.
Here's How The Match Works:
Big Brothers Big Sisters targets the children who need us most, including those living in single parent homes, growing up in poverty and coping with parental incarceration. Before we make a match, we do our homework. After someone expresses an interest in becoming a Big, they go through an extensive background check and careful interview process… Click here to read more
Our Vision:
That all children achieve success in life
Our Mission:
To provide children facing adversity with strong and enduring, professionally supported 1-to-1 relationships that change their lives for the better, forever
We Need your Help
Because Making these matches and performing all the background work involved with them, is only possible because of donations from people like you. It's also why we're able to offer such a wide variety of programs that pair children, ages 7 through 18, with role models in one-to-one relationships. The cost of each match per year is approximately $2,426.95 or less than 67 cents per day!. In comparison a Harvard study of the cost of keeping an inmate in Rockland county jails is $294 per day – over 100 times the cost of the prevention that Big Brothers, Big Sisters provide. The entire matching process, from the initial screening to the final pairing—and beyond—is only made possible by your financial support. Headquartered in New City, Big Brothers Big Sisters of Rockland County serves over 500 children annually through community mentoring and site-based programs. . .
For more information about all of our programs, contact Gillian Ballard, Pres.,/CEO at:
gballard@bbbsofrc.com
(845 634 2199 x 5).